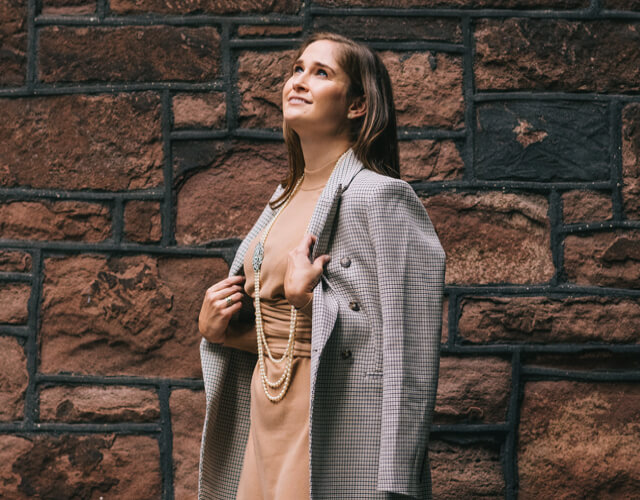 I believe in thoughtfully designed shoes that gracefully elevate a woman in every aspect of her life. Elegant, beautiful shoes are empowering and their power shouldn't be limited to a few pairs.
That's why our business is fully direct-to-consumer. We'll never have to sacrifice quality or attention-to-detail. Plus, it allows me to maizntain a close relationship with you, our customers.
Like our new business model, my designs strive to update classic silhouettes with sophisticated modern details. I bring a luxurious mix of femininity and practicality to every shoe. There is reason behind every decision and my designs spare no expense on materials or details.
I founded Sarah Flint the brand in 2013 when I was 25, and have been recognized by the CFDA and the press since. The brand also has a following among some of the most influential celebrities in the world, including Cindy Crawford, Amal Clooney, Meghan Markle, Blake Lively, Alexa Chung, Jessica Alba, Scarlett Johansson and Kate Hudson.