‹

Inquire
Limited Edition

The Girl With The Pearl Natalie
Price Upon Request
Email me when this style is available
All Discounted Items are Final Sale
Free Shipping & Returns on Orders Over $150
The Lower Eastside Girls Club

All proceeds from this limited-edition, made-to-order Natalie will benefit the Lower Eastside Girls Club, which connects girls and young women to healthy and successful futures.

Description

This made-to-order Natalie reflects Vermeer's stylistic elements of light and expensive pigments: the pinnacle of luxury. Directly inspired from his renowned "Girl With a Pearl Earring" it is designed with solid 18-Karat gold, hand-pleated Italian satin, and 49 genuine inset pearls.
18 karat gold bow
Solid 18-karat gold handcrafted bow
Hand pleated genuine Italian satin
Highly skilled artisans hand pleat each fold into the pattern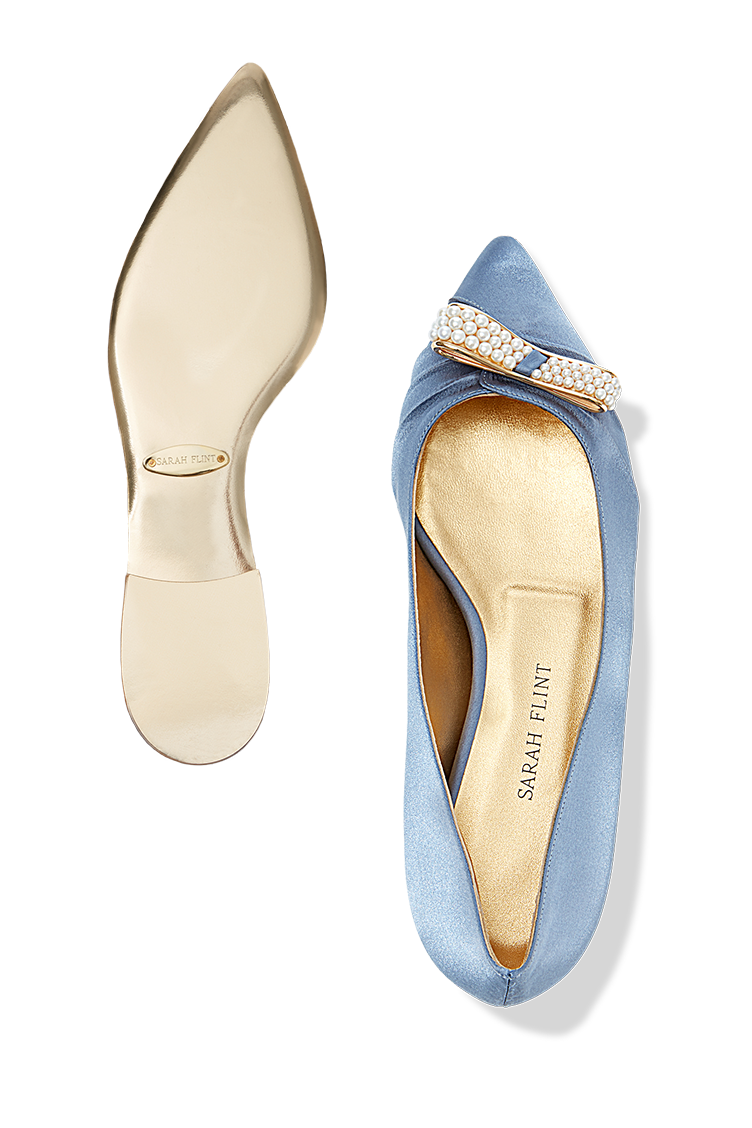 Gold leather lining and outsole
Lined in metallic gold
genuine inset pearls
49 genuine fresh water pearls which are each individually hand-placed and handpicked
A Note from Sarah
"While I hate to play favorites among my designs, it's no secret that the classic Natalie holds a special place in my heart. To celebrate her 5 year milestone, I decided to create the most luxurious, one-of-a-kind fabulous version I could dream up. Wrapped in blue satin and finished with an 18k gold bow inlaid with pearls, this Vermeer-inspired Natalie makes my heart skip a beat."

Xo, Sarah
DIRECT-TO-YOU

We offer the highest quality shoes without charging the traditional retail mark up.

UNRIVALED QUALITY

Sarah Flint shoes are handcrafted in Italy by the artisans who make the highest quality luxury shoes in the world.

INSPIRED BY YOU

We obsess over the details of fit and construction to make the most comfortable and durable shoes, never sacrificing an ounce of style.